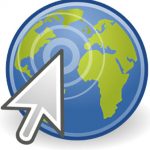 The trend today is toward neighborhood and community consciousness. Whether they live in DUMBO or SOHO, Kew Gardens or Garden City, or any of the hundreds of communities and neighborhoods throughout New York and New Jersey, people want to shop, dine and play in the community or neighborhood in which they live.
We at CityPartners understand that people are looking for useful information about their community that they can readily access. Making it easy for people to learn more about their neighborhoods and the merchants and business available to them is what we at CityPartners do.
If you are the owner of a city domain name, chances are you have not found a way to maximize the revenue potential of your domain name. By partnering with CityPartners, you will see your site developed and marketed to give it a local focus and presence but with a local reach.
People who want information about what is happening in their communities turn to the sites we develop for information about
events in their communities
nightlife
dining
local news
community and business directories
real estate
local merchant coupons
and much more
How Do We Do It?
CityPartners operates a complete development solution for Geo-domain owners. CityPartners offers a platform that is flexible and adaptable. Whether a large city or a local neighborhood, each can be treated with a presentation that offers beauty, style, and information that is Geo-specific and focused to the community.
CityPartners allows you to adapt the platform to meet the needs of the featured community. For example, CityPartners can offer any of the following features in one of its sites as the need arises:
local business directory
classifieds
local news and content
content Management System
blog
local real estate information and home search
upgraded business listings
banner ads
event calendar
local weather
custom logo
Sites developed and marketed by CityPartners offer high search engine traffic in addition to the type in traffic generated by people who use the site for information about the community and real estate in which they live or work. Our local city sites soon become the websites of choice for those living in or visiting the targeted communities.
We at CityPartners know that the value of a Geo-domain name depends upon how it is developed. Our approach gives you a quality product that offers the flexibility needed to market it to advertisers.

By partnering with us at CityPartners, we will develop the site into an asset that will generate revenue for years to come. Our revenue sharing arrangement means you will be making money and benefiting from our years of experience in developing and marketing community and city websites.
CityPartners has the knowledge and experience to turn your Geo-domain name into a revenue- generating website. We have been developing, marketing and operating city and neighborhood websites long enough to know what works and what does not work. Our platform works.

Contact us to discuss what CityPartners can do to develop your Geo-domain name. Even if you have attempted to develop the site yourself, let us show you how CityPartners and our experience and knowledge can offer you develop a website that local residents and merchants will make their website of choice for local city-branded information.