Partnerships with Geo Domain Owners
Development of geo city domains with proven technology and system.
City Partners: Geo-Domain Names Working For Local Communities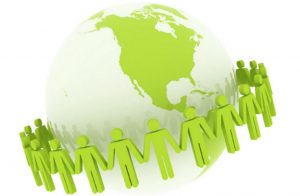 If you're a geo-domain specialist or just have a few of these valuable domain names in your portfolio, you might want to consider a partnership with CityPartners.
Our company is a regional expert in matching up geo-targeted domain names (New York) with local businesses and provide comprehensive marketing solutions for these businesses to local communities in their region.
CityPartners is the perfect partner to accomplish this because they have developed an easily managed platform which can be adjusted to fit the needs of any local neighborhood or local business advertiser.
If you're a geo-domain owner you know that it's one thing to develop a locally targeted website, but quite another to have one that is optimized for the search engines and can deliver a consistent, ongoing revenue stream for years to come.  CityPartners knows how to do this and it can help you do this too.
So, whether you've considered developing your geo-domain or are content making parking pennies until the right buyer comes along, it might make better sense to put your domain to work as a local community hotspot and revenue producer as long as the domain name is in your possession.
Consider some of the features provided to the community and by partnering and sharing the revenue with CityPartners :
Community Events
Restaurants listings
Financial Services
Neighborhood News
Social Media Connections
Local Business/Community Directories
Local Real Estate Listings/with IDX feed
And Much, Much More
Join with cities like New Rochelle, or neighborhoods like Park Slope, Kew Gardens, Plainview, New Hyde Park and Greenwich Village to maximize the income potential of your New York domain name.
With our experience and expertise, your site could be the premier go-to online resource for everything worth knowing and doing in that particular locale.  Even if you have some plans for your geo-domain name it would be a wise decision to see what we can provide for you.
Give us a call at (718) 512-1000 or visit our website to take a close look at all of your options before going forward.