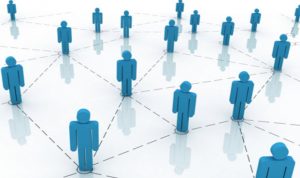 Businesses and professional practices are discovering the impact targeted promotions and advertising can have on their financial success. At CityPartners, we are experts at enabling your marketing strategy to focus on a community or a particular neighborhood to reach the specific audience you have in mind. Our network of ultra-targeted city sites is designed to get the best result from your advertising and promotions budget by letting you establish a presence by using as few or as many trusted and locally relevant sites as you desire.
At CityPartners, we are the experts at off-site and on-site promotion solutions. Our off-site promotions include:
Press releases
Social media
Site references
Online directories
On-site services that can be customized to your specific needs include:
High-quality original website content
Keyword density
Premium domain name
Outbound links
Marketing your business or professional practice has never been easier or more cost effective. Our network of geo-targeted sites can give your business access to audiences in communities nationwide while allowing you to also create a local presence and brand through our local partnerships in communities such as Fresh Meadows, Greenwich Village, Fort Lee, Plainview, Park Slope and many others.
Imagine how effective your advertising and promotions strategy could be with a home page presence as one of our partners with your promotional material appearing on one or more of our community and neighborhood websites. We customize the home page to include streaming video related to our partner's business or organization and create "advertorial" headlines and stories with links that promote our partners. A partnership with CityPartners means that your organization will be the subject of a business profile that appeals to your targeted audiences and to out-of-town visitors.
Other promotional options include premium directory listings that give your organization priority position on a page along with the following features:
Prominent display of your logo and company name
Expanded description of your business in the directory
Up to five pictures
Links to your web address and up to five resource links
Local map
Banner advertising opportunities exist throughout our portfolio of targeted sites and include skyscraper and small side banners along with top banners. Banners rotate position each time the page is refreshed to provide your business with equal top-exposure access. Our banner advertising can also be targeted to display with associated content to maximize the impact of your promotional content.
Whether the goal of your marketing strategy is to attract a national following or to appeal to your local community, CityPartners can help make it happen. Contact us today for more information about the promotional services we can offer by calling (718) 512-1000.