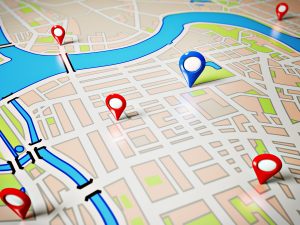 At CityPartners, we created and operate the largest network of Geo-targeted community websites on the East Coast. We offer local real estate agencies, local professionals and local merchants the opportunity to enjoy the benefits associated with joining our network as a city partner, such as being promoted across our network, social media interaction and exclusive community provider branding.
The 25 live websites we currently manage in our network each focuses on a different community or neighborhood. Each site is presented as the official website for a particular community. This allows us to promote local real estate with an IDX data feed from Multiple Listing Service that targets locally available homes and properties for sale. Geo-targeted marketing also gives us a vehicle to promote local merchants and professionals within each neighborhood or community while helping them to manage their online and social media presence along with managing their marketing and advertising.
One of the unique benefits our growing network of community-targeted websites allows us to provide to our city partners is a complete premium advertising package. The package includes Geo-targeted domain names. CityPartners controls an extensive portfolio of Geo-targeted domain names that are available for partnering with local businesses and professionals desiring to establish a local brand.
Examples of some of the domain names we offer include QueensMoving.com, QueensCPA.com, BrooklynCPA.com, ForestHillsLawyer.com, ChelseaAttorney.com, RegoParkDentist.com, TribecaLaw.com and StatenIslandMedical.com, that's just to name a few. CityPartners offers more than a domain name to its advertising partners. We have advertising packages that includes the following available services:
• SEO-engineered websites
• Search engine optimization
• Social media interaction
• Paid-media management
• Promotion in the CityPartners eNewsletter
• Promotion across our network of Geo-targeted community websites
Our network of websites focuses on regional communities in New York. This means that you can have an immediate online presence in as many of the community websites as you wish. For example, if you are an attorney with an office in Kew Gardens, you might partner with us on KewGardens.com. You also have the ability to expand your online presence to KewGardensHills.com, JamaicaEstates, FreshMeadows.com and any of the other community websites currently available on our network.
At CityPartners, we are the experts in Geo-targeted marketing and advertising. Our websites and domain names enable businesses and professionals to concentrate their online presence in the communities where it will benefit them the most. Find out more about how CityPartners can give you the ability to promote the goods and services you have to offer and become the branded provider in specific communities by calling us at (718) 512-1000.